S.A.F.E.: Sustainable Agricultural Fire Education
Florida's Prescribed Burn Program & Sugarcane Harvesting: What You Need to Know
The SAFE Communities Initiative.
The Sustainable Agriculture Fire Education (S.A.F.E.) Communities Initiative is a group of Business, Agricultural, Sugarcane Farmers, Community and Faith leaders which seeks to educate residents on the fact that pre-harvest agricultural burns are carefully regulated by the Florida Forest Service, are not linked through any medical research to negative health conditions and are necessary in South Florida's hot, humid climate. S.A.F.E. Communities is an initiative of the Lake Okeechobee Business Alliance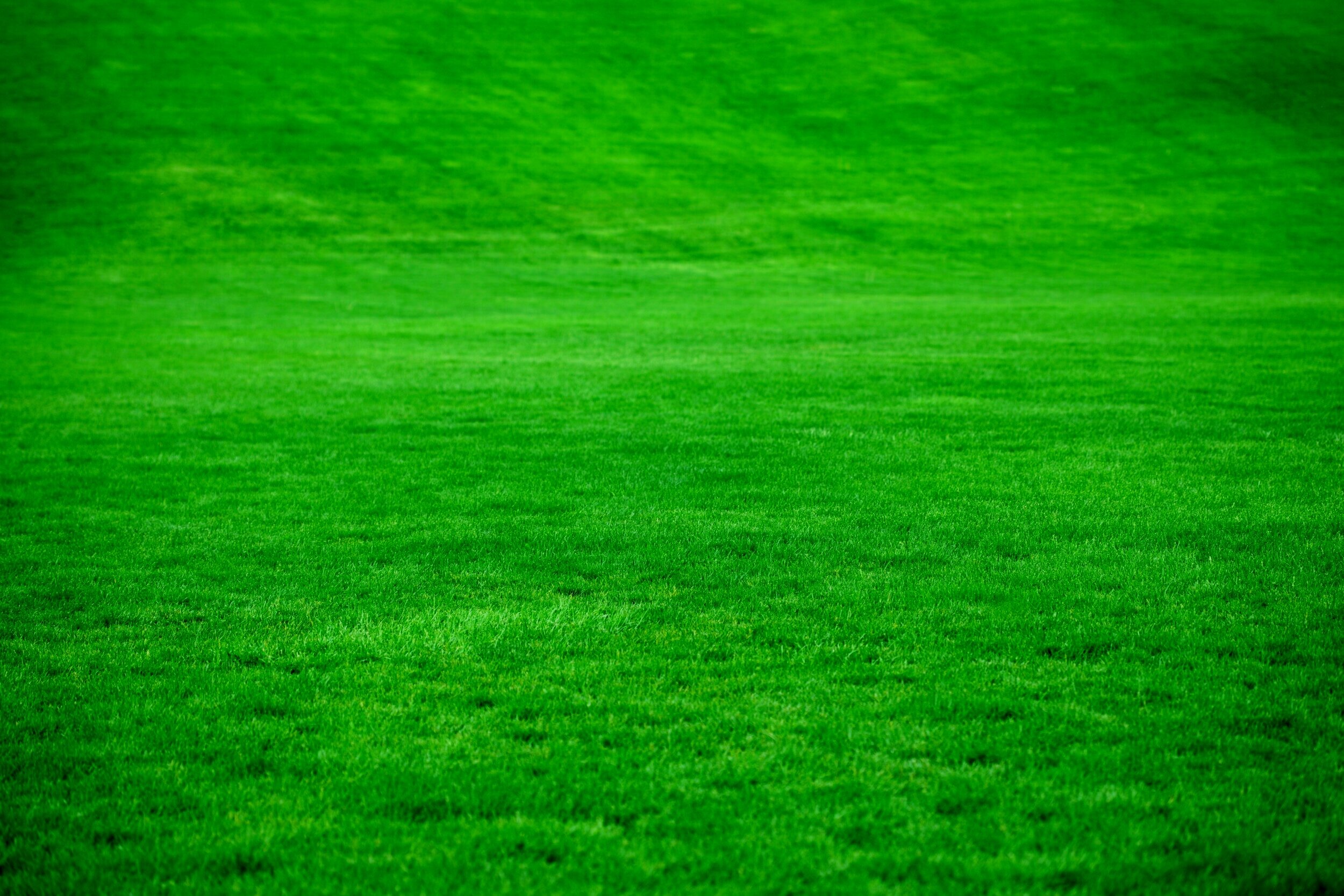 Does anyone regulate or supervise the pre-harvest sugarcane burn program,
or is it just up to the sugarcane farmers to burn when they want?
All pre-harvest burns are regulated by the Florida Forest Service, which is a state governmental agency charged with protecting Florida from fires. Every pre-harvest burn requires an individual burn permit for each field where the burn will occur. Harvest managers request a permit for the fields they want to burn each day, and the Florida Forest Service grants or denies the permit based upon weather conditions that day. Permits are granted only on the day of harvest and only when conditions at the specified location meet the Florida Forest Service's criteria including wind direction and speed, atmospheric conditions, and location relative to sensitive areas including hospitals, schools or highways.
Are there any prescribed and permitted burns other than sugarcane burning? Or is this unique to sugarcane?
Burn permits are issued for many kinds of burning, not just pre-harvest sugarcane burning. In an average year, the Florida Forest Service issues approximately 88,000 burn permits to allow landowners and agencies the opportunity to conduct a prescribed burn on an average of over 2.1 million acres. There are many reasons that prescribed burns are performed. For instance, prescribed burns are used to reduce the buildup of under-growth in forested areas, which could fuel large wildfires. Prescribed burns are also used for disease control in young pines, to improve wildlife habitat, range management, preservation of endangered plant and animal species and the maintenance of fire-dependent ecosystems, including management of Lake Okeechobee and other state lakes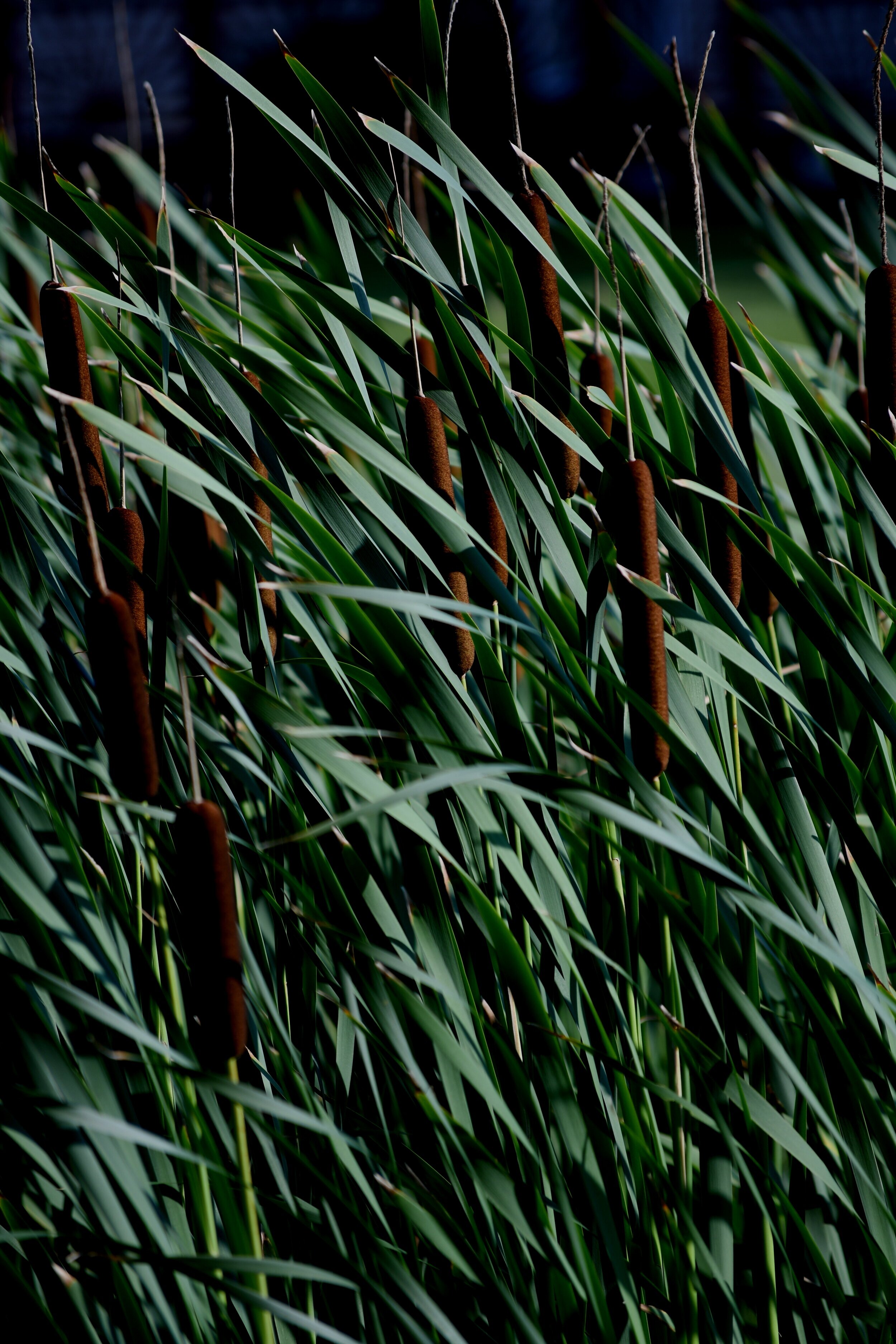 Is a pre-harvest burn of sugarcane any different than a wildfire?
Yes, there are significant differences between a pre-harvest burn of sugarcane and a wildfire. First, pre-harvest burns are controlled and generally burn approximately 40 acres at a time. Wildfires are uncontrolled and can burn thousands of acres at once. Second, pre-harvest burns only last between 15 and 20 minutes on average. Wildfires can burn for days or weeks before being completely extinguished. Third, pre-harvest burns are conducted only in favorable weather conditions, and the smoke generally rises quickly. As a result, they do not affect the air quality on the ground except for a very short period of time. Wildfires generally do not force smoke as high into the air or as rapidly as pre-harvest burns, which is why they often adversely affect our air quality.
In June 2019, lightning sparked a wildfire in the Everglades that burned 42,000 acres—over 1,000 times the size of a sugarcane burn. The wildfire burned for a week. The June wildfire caused air quality in western Palm Beach County to reach "unhealthy" levels for the first time in the year. By comparison, there were no "unhealthy" air quality readings through the 2019 harvest season.
Why do sugarcane farmers burn the sugarcane before harvest?
Pre-harvest burns are essential to the sugarcane harvest in South Florida, and places with similar climates, for several reasons. First, it increases safety, reduces vehicle traffic, promotes healthy plant re-growth for subsequent crops, and improves the quality and efficiency of the harvest. Specifically, the sugarcane stalks have a very high moisture content but contain significant dry leaves on the outside, similar to corn stalks. The burn removes the leaves from the sugarcane stalk, making it safer for the workers as they can see where they are going in the field. After the burn, the mechanical harvesters move through the field, cut the sugarcane and load it into a harvesting transport. The transport takes the sugarcane to a railhead, and it is then transported to the mill by train.
Without the pre-harvest burn, much of the leaves and dry material would stay on the sugarcane, which means that the transports carry more leaf-trash in addition to the sugarcane which results in transport inefficiency. That means the harvest team would need more transports and rail cars to transport the sugarcane to the mill, which means more vehicle traffic, more fuel would be used and more vehicle emissions. Further, without a pre-harvest burn, much of the leaf and dry material is left on the field, creating a "leaf-trash blanket." The leaf-trash blanket causes several problems. First, in a dry year the trash blanket creates conditions which are very conducive to wildfires that could spread to other fields and be out of control. Furthermore, the thick layer of leaf-trash on a field after harvest increases the presence of rodents, insects, and other pests, which can damage the subsequent regrowth of the next sugarcane crop. In addition, just the presence of the leaf-trash blanket can hinder the growth of the sugarcane in future crops. This is because when sugarcane is harvested, the roots and a couple of inches of sugarcane stalk are left behind and it regrows to produce a second, third and possibly a fourth crop. Where there is a leaf-trash blanket, the crop does not grow as well and production is lower, sometimes leading to an early removal of the crop.
According to a 2013 study led by the University of Florida, harvesting without burning can have negative consequences to the subsequent sugarcane crops. The study found that due to excess vegetation left on the fields with unburnt cane, "young shoots emerged from green cane harvested fields may suffer frost damage and delayed growth when air temperatures are near or below freezing." Foundational research by the University of Puerto Rico found that plant matter left on the field through unburnt sugarcane harvesting reduces available soil nitrogen to the crop, but promotes insect infestation and fungal growth.
Does pre-harvest sugarcane burning affect the air quality in the surrounding communities?
Based on the public health data and independent air quality reports, pre-harvest sugarcane burning does not affect the air quality in the Glades communities. The following data establishes this:
The Glades communities enjoy some of the best air quality in the state of Florida, with Palm Beachand HendryCounties ranking among the top of all of Florida's 67 counties. (Source: Robert Wood Johnson Foundation County Health Rankings and Roadmaps, 2019).




Hendry and Palm Beach County public health data shows there is no uptick in emergency room visits for respiratory complications during the sugarcane harvest season. However, residents of the Glades and other regions do experience the normal health issues such as allergies associated with a change in the seasons.
WHAT ABOUT ASH FROM BURNT SUGARCANE? SHOULD I BE CONCERNED ABOUT IT AFFECTING MY HEALTH?
Ash from burnt sugarcane is not a health risk. The ash particles you see are large enough and heavy enough to fall to the ground. Particles of this size are not considered a health hazard.
ARE THERE INCREASED RESPIRATORY ISSUES AND CANCER RATES IN THE GLADES COMMUNITIES?
No. Some of these claims cite the Environmental Protection Agency (EPA)'s Environmental Justice Screening and Mapping Tool, but the use of this data is misleading. For example, this mapping tool includes "environmental justice" data that is indexed and not specific to the actual site or people in locations. The EPA cautions about this, noting "it is important to remember that the National-Scale Air Toxics Assessment (NATA) provides broad estimates of health risks over geographic areas of the country, not definitive risks to specific individuals or locations." (Source: https://www.epa.gov/ejscreen).
Further, a 2013 Florida Department of Health study on the "Burden of Asthma" in Florida shows that asthma is less prevalent in sugar cane areas than the Florida average (Source: http://www.floridahealth.gov/diseases-and-conditions/asthma/_documents/asthma-burden2013.pdf)
Why are certain sugarcane fields harvested without burning?
When a sugarcane field is located very close to a sensitive area, such as near a hospital, school, or highway and the prevailing winds would cause the smoke to be a disruption, the sugarcane is harvested without burning
I have heard that Brazil & Australia's sugarcane farmers have switched to harvesting without burning. Why can't our farmers do the same?
It is not entirely true that sugarcane is not burned prior to harvest in Brazil and Australia. Brazil farms more than 20 million acres of sugarcane every year. Approximately 3 to 5 percent of this area is burned prior to harvest, meaning that Brazil conducts a pre-harvest burn on 700,000 to 1,000,000 acres of sugarcane per year. That is200% to 300% more acreage of sugarcane being burned in Brazil than in Florida. In Australia, some of the regions do not use pre-harvest burning, but the regions with soil, climate, and sugarcane conditions most similar to South Florida still burntheir sugarcane fields prior to harvest.
Is it true that Wellington receives special treatment regarding sugarcane harvesting?
No, that is not true but is a common misconception in the Glades. No particular community receives special treatment from the Florida Forest Service when it comes to prescribed burn permits. There are, however, areas that have special protection: hospitals, schools, assisted living facilities, and highways, where there can be no burning if the winds are blowing from the field toward those areas. That is the case throughout the Glades communities. Farmers do not burn fields where wind conditions would take the smoke directly into a populated area. First, trained burn managers analyze weather modeling before requesting permits, and do not seek permits that would bring smoke to these areas. Second, the Florida Forestry Service will not issue permits if it believes the smoke may blow into a populated or sensitive area. Finally, farmers always try to be sensitive to changing weather conditions and will make last minute changes as best they can.


Is it true that the leaf-trash removed from sugarcane by a pre-harvest burn is worth money?
No, there have been no large-scale commercial uses proven to be economically or environmentally-feasible for the massive amounts of leaf material left over from Florida's sugarcane harvest. No one in Florida has demonstrated any large-scale commercial operation that could profit from the amount of leaf-trash left on the fields by unburnt sugarcane harvest operations. What does have a sustainable, environmentally-friendly value is the leftover sugarcane fiber after the stalks go through the mill. The material is known as bagasse. This material is used by sugarcane farming companies to not only power their mills, but also to produce sustainable electrical energy that is used to power up to 100,000 homes in South Florida. A new, renewable packaging company that converts post-processing sugarcane fiber (or bagasse) to compostable packaging and food service products (such as plates, bowls and take-out containers) recently opened in Belle Glade on the site of the Sugar Cane Growers Cooperative mill. Use of bagasse is unrelated to pre-harvest burning.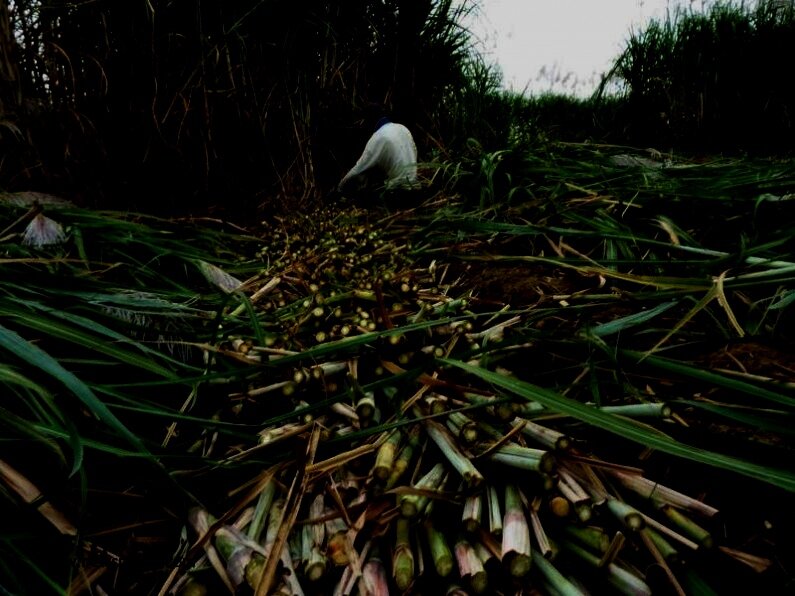 I have read about there being more pollutants in the air during the harvest season. What is this all about?
Various media have reported on a 2016 article that addressed potentially carcinogenic compounds called polycyclic aromatic hydrocarbons ("PAHs"), and which said that the air in Belle Glade contained 15 times more carcinogenic compounds during the harvest season than during the growing season. This talking point is misleading. All of the measurements of PAHs in the 2016 study are well within the Environmental Protection Agency's regional screening level. The EPA sets the protective level at 1.7 nanograms per meter of air (1.7 ng/m), and the highest measurement of PAHs in the 2016 study was less than 0.025 ng/m. In other words, the highest level recorded was approximately 1/68 of the regional screening level set by the EPA (Source: Pages 111, 170, 172, 178 on https://www.atsdr.cdc.gov/toxprofiles/tp69.pdf)
Further, to put the data in context, it is important to compare rural communities to urban communities, because PAHs are found in vehicle exhaust. Federal public health regulators have studied PAHs and have noted the differences, finding that background levels of representative PAHs in the air are reported to be 0.02-1.2 ng/m in rural areas, and 0.15-19.3 ng/m in urban areas. Thus, the highest measurement in the much-reported 2016 study during the harvest season found levels are at the lower end of the range for rural areas, and those are far below the range for urban areas.
The SAFE Communities Initiative.
The Sustainable Agriculture Fire Education (S.A.F.E.) Communities Initiative is a group of Business, Agricultural, Sugarcane Farmers, Community and Faith leaders which seeks to educate residents on the fact that pre-harvest agricultural burns are carefully regulated by the Florida Forest Service, are not linked through any medical research to negative health conditions and are necessary in South Florida's hot, humid climate. S.A.F.E. Communities is an initiative of the Lake Okeechobee Business Alliance